Dominos Pizza Menu, Sizes and Price Calculator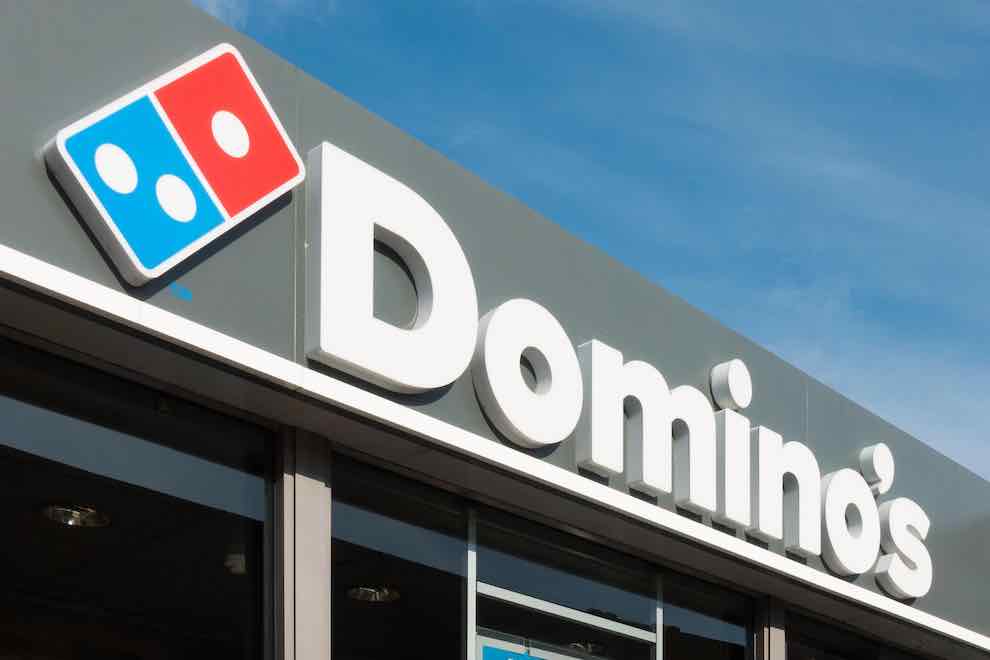 Try out our Dominos Pizza Menu with Price Calculator below to help you workout how many pizzas you will need and the estimated cost based upon state.
Domino's Pizza is a chain pizza restaurant founded in 1960. The company is based in Ann Arbor, Michigan, and has over 5600 stores in the United States. Domino's Pizza offers a variety of pizzas, pasta, sandwiches, and desserts. 
The company has a wide range of international franchisees and locations, making it one of the most popular pizza chains in the world. Domino's Pizza has been praised for its marketing strategies, customer service, and product quality. However, the company has also been criticized for its high prices and unhealthy food. Despite these criticisms, Domino's Pizza remains a popular choice for pizza lovers around the world.
Domino's Pizza is available throughout the USA. While their Pizza menu items and sizes remain constant, the prices vary significantly from state to state. Therefore, we have created a calculator that lists the estimated pizza prices for each US state, allowing you to determine how many pizzas you need and what the cost will be.
Want to know how many calories are in Domino's Pizza? Read our Domino's Nutrition Article.
Domino's Pizza Size Comparison
Domino's Small Pizza Size: 10 inches (6 slices)
Dominos' Medium Pizza Size: 12 inches (8 slices)
Dominos' Large Pizza Size: 14 inches (8 slices)
Domino's Extra Large Pizza Size: 16 inches (12 slices)
Which Domino's Pizza Offers Best Value For Money
If you're trying to feed a family or large group, it is always better to order the largest size of pizza available to get the most bang for your buck. Additionally pizza loaded with the most toppings are generally the most expensive.
The best value Domino's pizza based on cents per square inch is the Extra large (16 Inch) Cheese pizza. At the other end of the scale, the MeatZZa Feast, Ultimate Pepperoni Feast, and ExtravaganZZA Feast in the small (10-inch) pizza offers the least value. (Excludes Gluten Free Crust)
Which state has the cheapest and most expensive Domino's Pizza Prices?
The prize for the most expensive Domino's Pizza price in the USA goes to the District of Columbia with their pies being around 36% more expensive for the same pizza, than the least expensive state of Mississippi.
Other Domino's Pizza Menu Items
Chicken
Boneless Chicken (8, 14 or 40 pieces)

Wings (8, 14 or 40 pieces)

Specialty Chicken (12 pieces)(Crispy Bacon & Tomato, Classic Hot Buffalo, Spicy Jalapeno & pineapple, Sweet BBQ Bacon)
Sandwiches
Italian Sausage & Peppers

Buffalo Chicken

Chicken Habanero

Mediterranean Veggie

Philly Cheese Steak

Chicken Bacon Ranch

Italian

Chicken Parm
Pasta
Chicken Alfredo (Dish or bread bowl)

Italian Sausage Marinara (Dish or bread bowl)

Chicken Carbonara (Dish or bread bowl)

Pasta Primavera (Dish or bread bowl)

Build Your Own Pasta (Dish or bread bowl)
Bread
Stuffed Cheesy Bread 8 Pc.

Stuffed Cheesy Bread with Spinach & Feta 8 Pc.

Stuffed Cheesy Bread with Bacon & Jalapeno 8 Pc.

Parmesan Bread Bites 16 Pc.

Parmesan Bread Bites 32 Pc.

Breadsticks
Salads
Classic Garden Salad

Chicken Apple Pecan Salad

Chicken Caesar Salad
Drinks
Coke (20 oz or 2 Liter)

Coke Zero (20 oz or 2 Liter)

Diet Coke (20 oz or 2 Liter)

Sprite (20 oz or 2 Liter)

Pibb Xtra 20 oz.

Dasani® Water 20 oz.

Orange (20 oz or 2 Liter)
Desserts
Domino's Marbled Cookie Brownie

Cinna Stix

Chocolate Lava Crunch Cake
Sauces
Kicker Hot Sauce

Sweet Mango Habanero Sauce

BBQ Sauce

Ranch

Blue Cheese

Garlic Dipping Sauce

Icing Dipping Sauce

Marinara Dipping Sauce

Creamy Caesar Dressing

Golden Italian Dressing

Garden Ranch

Fat-Free Raspberry or Balsamic Vinaigrette

Red Pepper Seasoning Flakes