Indulge in a delicious slice of heaven with the 7 Best Dominos Pizzas!
Pizza is a universally loved food, and Domino's is one of the world's largest and most popular pizza chains. However, with a wide range of toppings and crust options, choosing the best Dominos pizza can take time and effort. To help you decide, we've compiled a list of the seven best Domino's pizzas. So grab a slice and join us!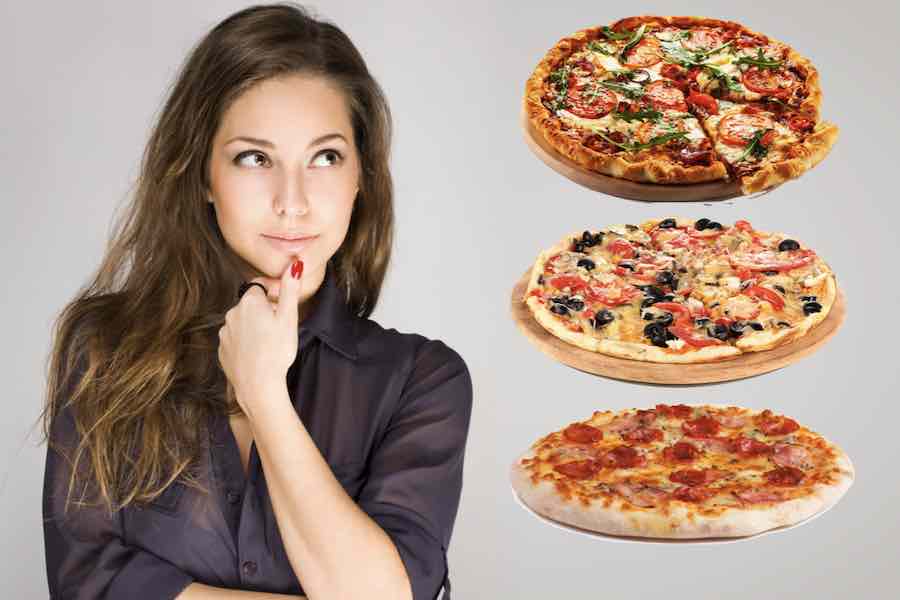 Philly Cheese Steak Pizza

Delux Pizza

MeatZZa Feast Pizza

Memphis BBQ Chicken Pizza

Honolulu Hawaiian Pizza

Pacific Veggie Pizza

Ultimate Pepperoni Pizza
Domino's Philly Cheese Steak Pizza features a thin crispy crust topped with savory steak. It is also layered with onions, green peppers, mushroom and melted mozzarella and provolone cheese. The pizza is inspired by the classic Philadelphia cheese steak sandwich and combines the flavors of juicy steak, melted cheese, and vegetables for a delicious twist on the traditional pizza.
Domino's offers this pizza as part of its menu, allowing customers to taste the city of Philadelphia from the comfort of their homes. Whether you're a fan of cheesesteaks or love pizza, the Philly Cheese Steak could possible be the best Dominos pizza and is a must-try.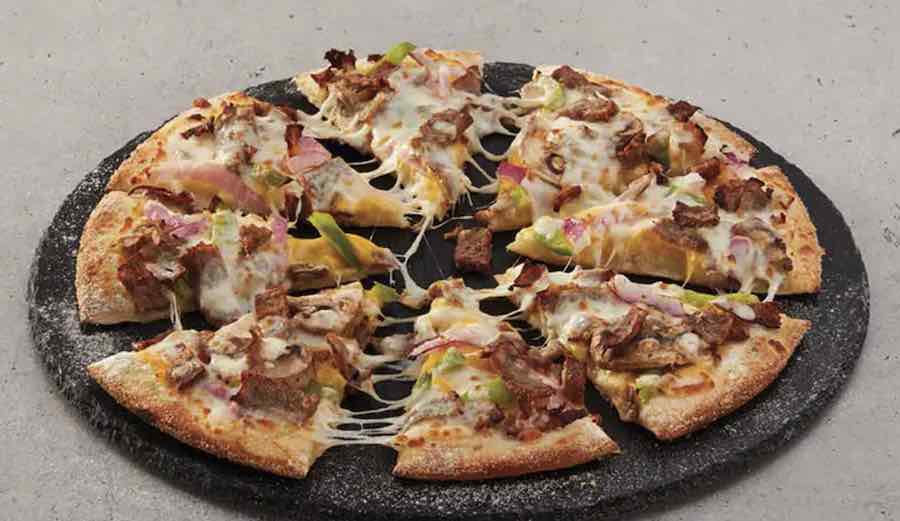 The Deluxe Pizza is another of the best Domino's pizzas and features a variety of toppings, including Italian sausage, pepperoni, mushrooms, fresh green peppers, onions and 100% melted mozzarella cheese. 
Combining juicy meats, fresh vegetables, and melted cheese makes for a satisfying and delicious pizza experience. Domino's Deluxe Pizza is an excellent option for those looking for a classic pizza with various toppings.
Domino's Meatzza Pizza is a meat-lovers delight featuring a generous helping of pepperoni, sausage, bacon, ham, and beef toppings. The pizza is topped with melted mozzarella cheese and served on a thin crispy crust. 
The combination of flavors and textures from the juicy meats and melted cheese make for a satisfying and delicious pizza experience. Domino's Meatzza Pizza is a great option for those looking for a hearty and meaty pizza, and it is sure to be a hit with carnivores everywhere.
Domino's Memphis BBQ Chicken Pizza features succulent grilled chicken breast, honey and onions topped with a tangy BBQ sauce and melted cheddar, provolone and mozzarella cheese. The pizza is the perfect combination of sweet, smoky, and savory flavors. The Memphis BBQ Chicken Pizza from Domino's is inspired by the BBQ traditions of Memphis and offers a taste of the South in every bite.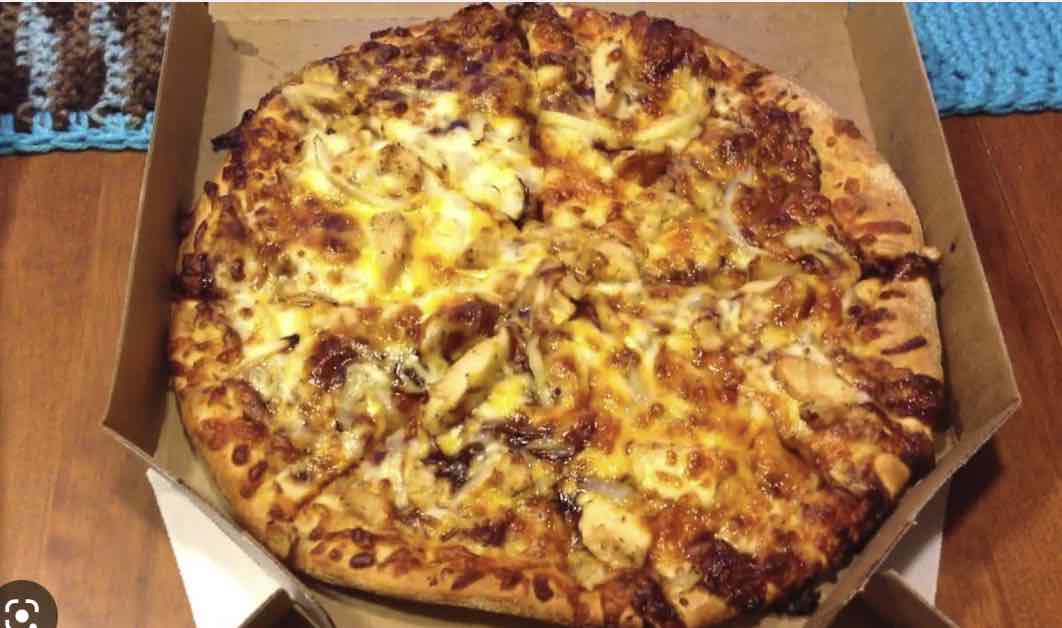 Domino's Honolulu Hawaiian Pizza is a tropical twist on a classic pizza. The pizza is topped with sliced ham, smoked bacon, pineapple, roasted red peppers and melted mozzarella cheese, creating a sweet and savory combination of flavors.
Inspired by the Hawaiian islands, the Honolulu Hawaiian Pizza from Domino's offers a taste of the tropics in every bite. So, this pizza, while not in danger of being eaten by all the pizza traditionalists out there, will satisfy cravings whether you're in the mood for something sweet or savory.

Domino's Pacific Veggie Pizza is a delicious vegetarian option with a colorful array of vegetables, including fresh baby spinach, onions, mushrooms, tomatoes, red peppers, and black olives. The pizza is topped with melted mozzarella cheese, feta, and provolone. Combining fresh vegetables and melted cheese makes for a nutritious and satisfying meal. Domino's Pacific Veggie Pizza is perfect for those looking for a lighter and healthier option or those who love the taste of fresh vegetables.
The Ultimate Pepperoni Pizza is a variation of the classic that's always a crowd-pleaser. Loaded with juicy pepperoni slices between two layers of provolone and melted mozzarella cheese and a tangy tomato sauce with sprinkled oregano, this pizza is sure to satisfy. The pepperoni slices get a little lost amongst all the cheese, so if its just extra pepperoni you're after, a standard pepperoni with extra pepperoni could be a better option.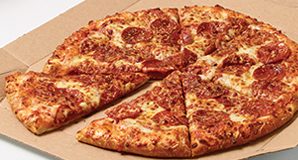 After trying out the seven best Domino's pizzas, it's clear that the Philly Cheese Pizza takes the cake. Is this the best pizza ever? No, far from it. But it's the front-runner from Domino's. The combination of juicy steak, gooey cheese, and just the right amount of vegetables makes for a decent eating experience. 
The other Domino's options are also respectable, but the Philly Cheese Pizza stands out as the best Domino's Pizza.